Steel fin tube
Steel fin tubes are pipes that play an important role as heat exchangers in the oil, gas, petrochemical, and power industries. Heat exchangers transfer heat from one fluid to another. These pipes have different types depending on the transfer of cold or heat. Amol Carborundom Company is one of the suppliers of steel fin tubes. In the following, you will become more familiar with the applications and features of this product.
Applications of steel fin tubes
Heat transfer (heat exchangers)
Reduce the efficiency of the metabolic process
Energy Transfer
Prevent the accumulation of sediment in the pipes
The following figure shows an example of a steel fin tube: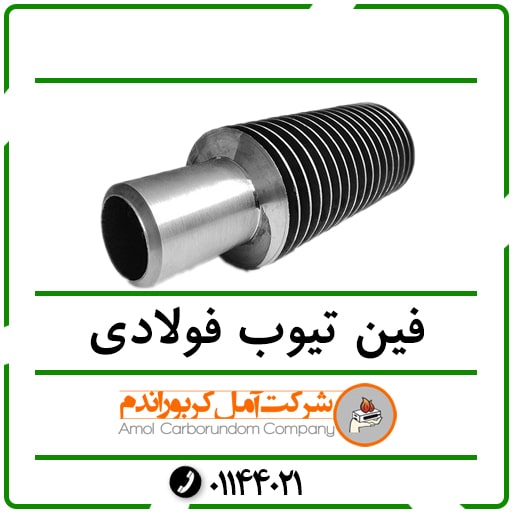 Features of steel fin tube
These pipes are usually made of stainless steel with ASTM standard A-249 TP304, A179,… as relays (inner core) and blades (fins) made of Al1060 aluminum or carbon steel (CS). These pipes not only improve heat transfer by reducing energy consumption but also prevent problems such as scale buildup in the pipes. Other features of this product include the following:
Creating an inward fluid motion
Increase heat transfer speed
Reduce heat in the shortest time
20 to 30 times increase in heat transfer due to the use of fins
Reducing the volume of converters and thus cost-effectiveness
Increases process efficiency
Read more: Introduction to stainless steel pipes
Types of steel fin tubes
Steel fin tubes are divided into three categories depending on the type and construction method
Extrude fin tube
Embedded fin tube
HFW fin tube
Are divided.