Lightweight insulation bricks
Amol Carborundom Company offers the widest range of insulation bricks in Iran to oil and gas refineries, petrochemicals, companies and related industries, etc. Insulation bricks of Amol Karborundem Company have been used in many furnaces and thermal engineering industries of Iran. The company's light and quality insulation bricks have helped our customers to save significant costs by reducing energy consumption.
All insulation bricks made in this company are made of the highest quality refractory raw materials. Raw materials for the production of lightweight insulating bricks are imported from Slovenia, India, China and و and high quality alumina is added to increase the refractory property. During the firing of insulating bricks, high quality organic fillers are used to achieve a uniform structure with controlled porosity. The use of quality raw materials has led to unique properties in the company's light insulation bricks , some of the most important of which are:
Features of lightweight insulation bricks
Excellent strength at ambient temperature and high temperature

Excellent insulation properties in the working temperature range

Less heat storage than denser bricks

The amount of iron and other very low impurities in the analysis of insulating bricks

Low thermal shrinkage
The light insulation bricks produced by this company are suitable for use in hot face refractory priming of furnaces and backing of all types of high temperature processes in steelmaking, petrochemical industries, ceramics and…. are. Some applications of lightweight insulation bricks are: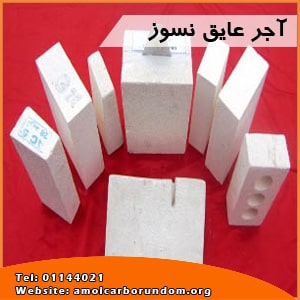 Application of light insulation bricks
Primary process furnaces for the production of ferro-metals such as ferromanganese, ferrosilicon and….

Forging, rotary kilns, etc. in metal production factories

Carbon ovens and dryers

Chimneys, treatment tanks and reactor chambers of the petrochemical industry

Kiln ceramic ovens used by manufacturers of sanitary ceramics, glass and construction industries

Laboratory and laboratory furnaces

Rotary Lim Furnaces

Fireplaces Fire chambers
Technical specifications of light insulation bricks
The following table shows the technical specifications of this product: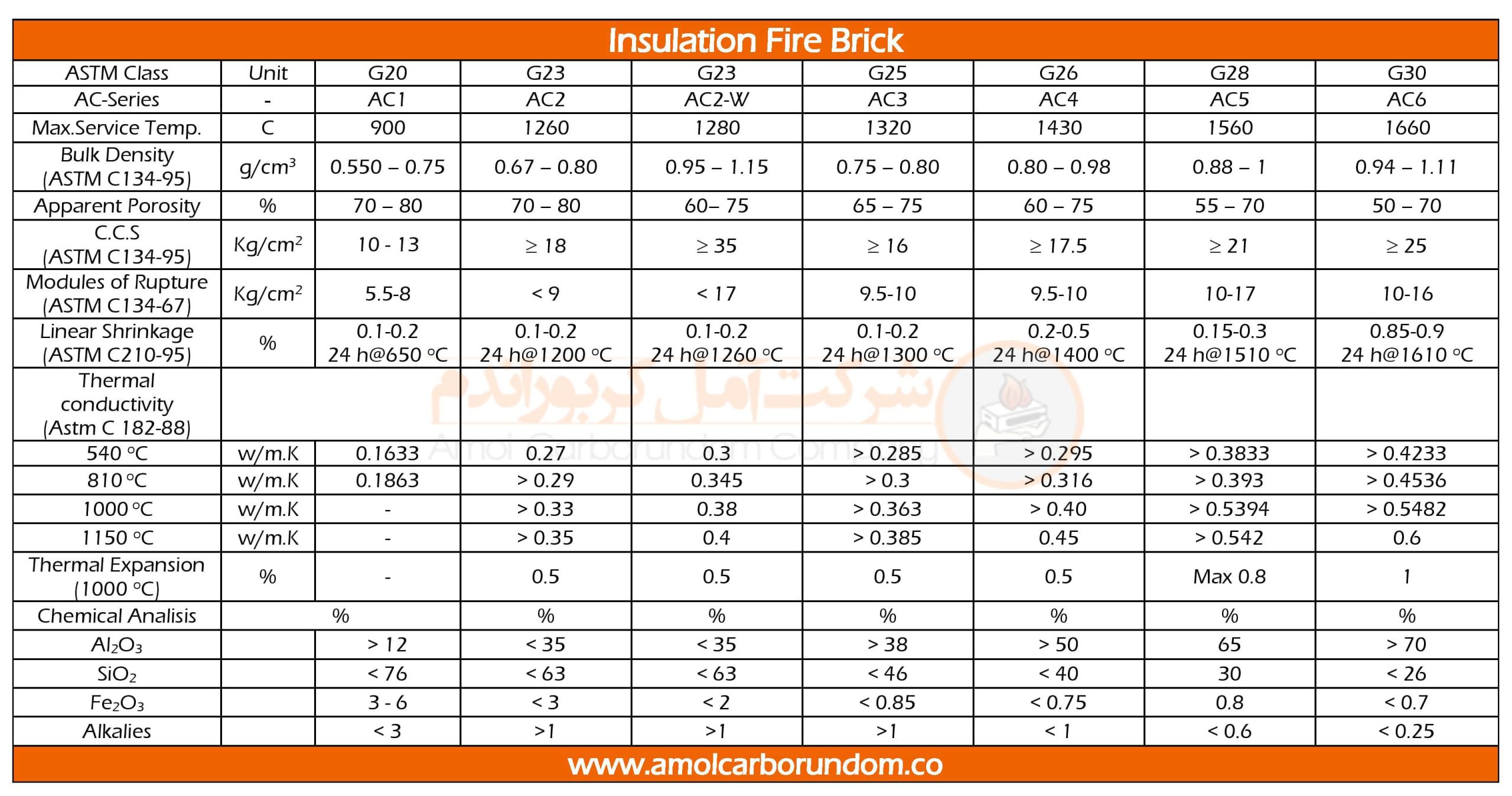 Amol Carborundom company has the necessary experience to consult in choosing the best type of light insulation brick in the field of work considered by dear customers. The company also advises on the design, installation and commissioning of various types of heavy furnaces. Contact us for more information on how we can help you with high temperature applications and reduce energy consumption and thus financial savings.